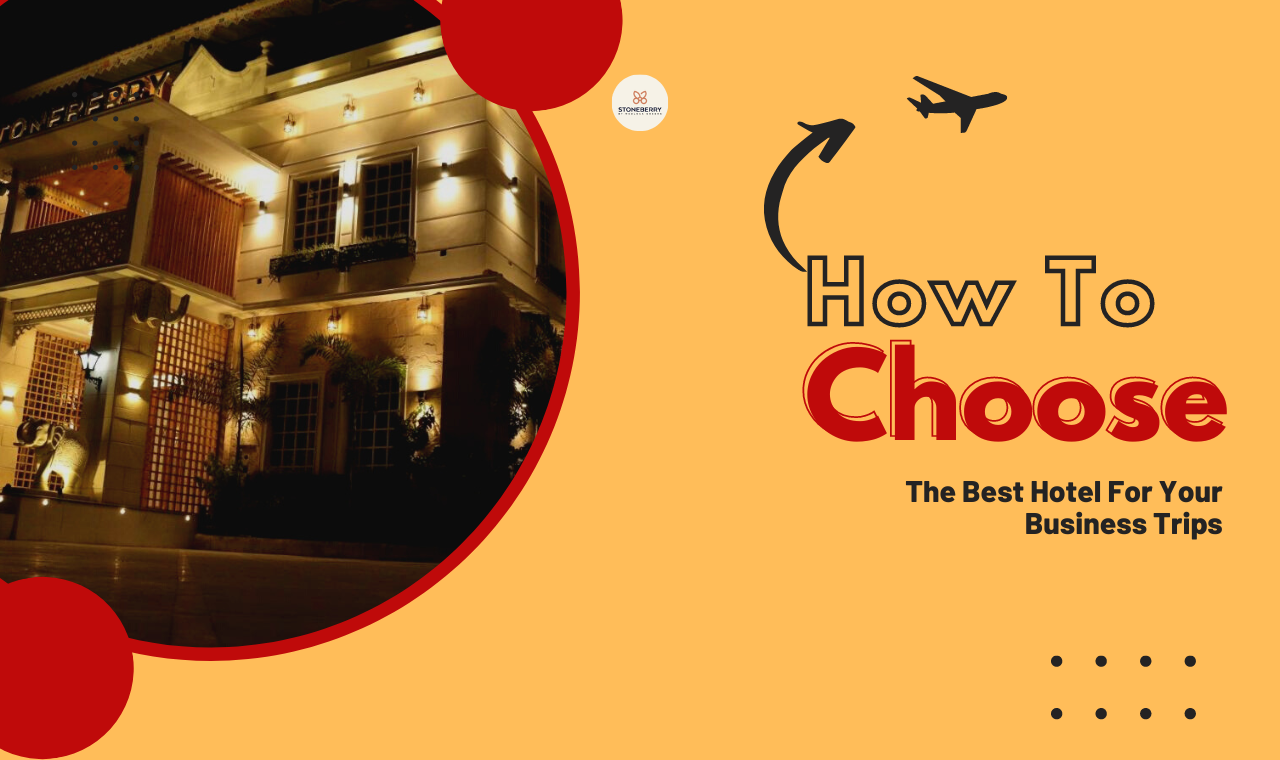 The hotel you stay in will have a major impact on your The Best Hotel for business trip experience because at the end of a hectic day you'd love to come back to a place where you're welcomed and don't have to worry about small things like food, water or a clean room.
Your hotel room functions as a place for you to relax, escape from the daily grind, and meeting place when necessary. It is the place which is of the utmost importance for you during your business trip.
That's why getting it right should not be an option but a priority for you. And that's why in this article, we shall be sharing with you a few tips that will help you find and choose the best hotel for your business trips.
1. Location For The Best Hotel
The location and connectivity to the city and your place of business must be one of the most crucial factors to take into account when choosing a hotel for business trips. Burnout will result from attempting to ride-share, catch trains, or reserve cabs in order to be at meetings and conferences on time. The location of your hotel must be ideal for both business and leisure! Before making a reservation, make sure to take into account its location and proximity to your business needs.
2. Services
It is always good to retire back to your room for some me time and high-quality room service after a hard day of working. Consider the conveniences you require to work at your best, then check to see if the business hotels you are considering have such features. In order to respond to emails or attempt to hold a conference call, you will obviously need access to quick and dependable Wi-Fi. Reliable and prompt room service is non-negotiable when selecting a hotel.
3. Ease of Transportation
Convenient transportation is also a necessity whenever you are traveling for a business trip. Having it available not only helps you stay comfortable when traveling for business, but it also makes getting around the city easier. You can arrive on time, in comfort, and prepared to work if the worry of managing traffic in a foreign city is removed. To ensure you get where you need to be on schedule, be sure to pre-book your cab or taxi vehicle. Or you can also go for different transportation options like Uber and Ola.
4. Secure Neighbourhood
Security is a top priority while traveling alone. It's true what they say, "There's safety in numbers." Unfortunately, being alone makes you more appealing to shady individuals, particularly if you're a woman. Pick a hotel with surveillance cameras. An additional layer of security, such as video surveillance cameras, helps prevent thieves and other criminal activity.
5. Check Reviews
When researching business hotels, you should give reading reviews first emphasis. You can get a general idea of a hotel's service, lodgings, cleanliness, amenities, location, and more from its internet reviews. The secret is to consider both favorable and unfavorable reviews while making a decision. Consider each equally before choosing where to stay.
6. Accommodation Facilities
When traveling for work, your hotel choice is important. If at all possible, you should conduct meetings from your hotel in addition to having a nice place to sleep. Find a hotel that can provide you with serviced conference rooms or a large meeting room with the necessary setup. Your business conference will be more successful and comfortable if there are whiteboards, power points, and even tea and coffee makers available.
7. Convenience of Amenities
When traveling for business, it's crucial to maintain your happiness and health, so picking a hotel with a gym and healthy dining alternatives is a good idea. Another illustration: If your hotel has a bar or coffee shop nearby, it will allow you to meet up with coworkers for networking events or after-work beverages.
Conclusion
Above are the 7 tips that you should consider when you are planning for a business trip to ensure that you have a safe, healthy and memorable trip rather than a frustrating, stressful and messy business trip.