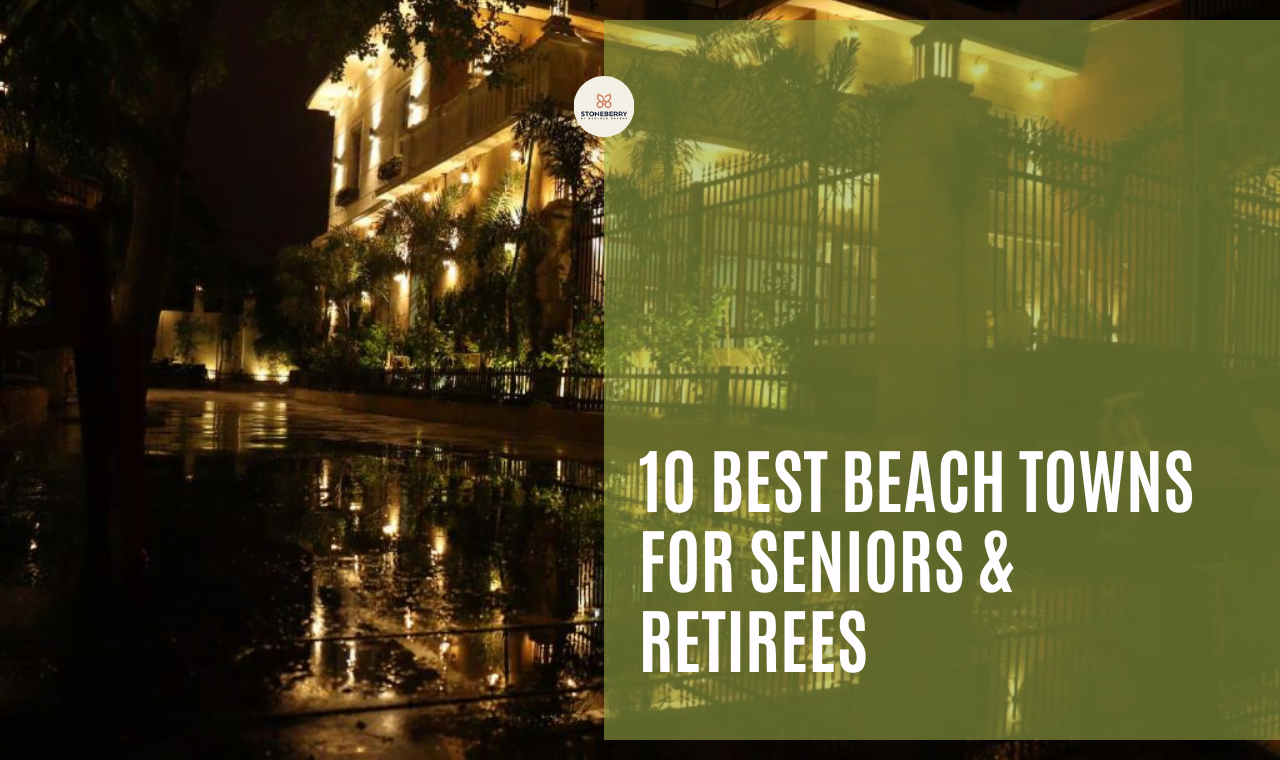 Many people have a fantasy of retiring to a peaceful area near the ocean. Maybe the pandemic-related turmoil of the past two years has heightened the desire to leave the daily grind and relocate to a dream location for Seniors & Retirees. And for many, a beachfront lifestyle is the dream lifestyle.
But the major question remains where to go? And in this article we will be giving you the answer. In this article we shall be sharing 10 Best Beach Towns for Seniors and Retirees:
1. Port Townsend, Washington
Port Townsend, a little town located to the northeast of Seattle and across Puget Sound, is rich in Victorian houses that have been so beautifully conserved that the majority of the town has been declared a national historic district. Coffee shops, restaurants, and businesses are sporadically located along Water and Washington Streets. Along with notable festivities like the Victorian Spring Ball, which honors the town's early days as a seaport, and gallery walks, the city boasts a thriving local arts and crafts community. On the more practical side, there are many healthcare facilities in the city.
2. Rehoboth Beach, Delaware
In addition to Florida, northern coastal areas like Delaware also provide a variety of exciting retirement opportunities. Just two hours from the nation's capital, it serves as a year-round retreat for retirees and vacationers as well as a weekend getaway location for people who work there.
The city features a stunning beach, a mile-long promenade, as well as one-of-a-kind, regional stores and outlet malls. Festivals include the yearly Chocolate Festival, the Autumn Rehoboth Jazz Festival, the Sea Witch Festival, and sandcastle competitions provide hours of fun. The Junction and Breakwater Trail, Dewey Beach, biking through streets lined with trees, and Rehoboth Avenue dining and shopping are all accessible to locals.
3. Bandon, Oregon
West Coast residents have a unique retirement choice thanks to the rugged coastline of Bandon. Bandon and Pacific Dunes, which run down the coast, as well as Old MacDonald and Bandon Trails are just a few of the city's four well-known golf courses. The city is situated in southern Oregon along the Coquille River. All types of species can be found in the enormous rock formations that line the coast, and storm watching and fishing are both very popular activities.
With a large number of stores and restaurants in its Historic Old Town, the downtown has a small-town charm. It is roughly four hours from Portland but it still has access to important resources, such as the Southern Coos Hospital and Health Center.
4. Fort Myers Area, Florida
Any retiree interested in Florida's Fort Myers area is sure to find the ideal location for their particular lifestyle because of the area's various offerings. Options include Cape Coral's hundreds of miles of canals for boating enthusiasts as well as Sanibel Island, which is peaceful, expensive, and devoid of corporate restaurants. Numerous beaches, endlessly pleasant Florida weather, and an abundance of recreational alternatives are all present.
Along with the cultural, dining, and shopping options in the renovated downtown of Fort Myers along the Caloosahatchee River, there are options for boating, golfing, paddle boarding, and kayaking through the mangroves.
5. Virginia Beach, Virginia
The town of Virginia Beach provides 35 miles of coastline, living up to its name. Outdoor activities including hiking and boating are abundant at the Back Bay National Wildlife Refuge and First Landing State Park. Additionally, Town Center, a 17-city block area with dining, retail, and entertainment options, is available.
Along with a lot of military retirees from the five military bases, the region is home to half-backs—people from the north who retired to Florida but didn't like it and made it halfway back and settled in Virginia.
6. Boynton Beach, Florida
Boynton Beach, between Miami and West Palm Beach, is one of Florida's busiest urban areas, yet despite this, it still has a small-town atmosphere and some of the state's original architectural appeal.
Boynton is slightly more cheap than some of its neighbors, but these communities' facilities are still conveniently accessible, like Florida Atlantic University's Lifelong Learning Society in Boca Raton and the region's cultural attractions in Fort Lauderdale. For individuals wishing to simply start a social life in the Sunshine State, the city boasts a tonne of 55+ active adult communities and public beaches and parks to explore.
7. Georgetown Area, South Carolina
While Georgetown County is affectionately referred to as South Carolina's Hammock Coast, the city of Georgetown itself is not technically on a beach. The name pretty much sums up the carefree way of living there. The city's calm, tree-lined avenues conceal a rich history. And while there is less hustle, the architecture is lovely and colorful, similar to that of major southern coastal cities like Savannah or Charleston.
If you're a retiree with a wanderlust but don't want to travel too far, the nearby communities of Pawleys Island, Murrells Inlet, Litchfield Beach, Garden City, and Andrews provide a range of activities. There are numerous large golf courses, lovely parks, and opportunities for boating, kayaking, fishing, and hiking nearby.
8. Oak Island, North Carolina
Despite being a well-liked tourist attraction with. The population increases from 7,000 to 40,000 during summers, Oak Island is nevertheless a calm, laid-back beach community. It contains two public boat launches, a marina, a golf course, and two fishable piers in addition to 10 miles of beaches with more than 50 access points (one public and one private).
The town is filled with restaurants, art galleries, antique stores, and natural attractions like a sea turtle refuge, two nature centers, and a heron lookout. Major summer activities include the U.S. Open King Mackerel Fishing Tournament and the Fourth of July Festival Beach Day festival.
9. Traverse City, Michigan
Waterfront life is more affordable in Traverse City for people who don't want to give up the four seasons or their Midwestern heritage. Numerous miles of sand beaches border Lake Michigan, as well as outdoor pursuits like biking, hiking, and cross-country skiing, are available to locals. Active retirees can also go boating.
Beautiful vistas can be seen in the Sleeping Bear Dunes National Lakeshore, and the area around it is home to numerous wineries that dot the verdant surroundings. If you're seeking to work into retirement, this neighborhood might not be the best choice. The small downtown boasts a vibrant art scene and plenty of locally owned, distinctive businesses, but not enough to support a booming economy. But it does have an excellent healthcare system.
10. Eureka, California
The roughly 30,000-person town of Eureka features a number of picturesque beaches where the crashing waves draw children, surfers, and retirees strolling along the shores, making it an ideal port community. Between the 40s and 50s in the winter, when it can get rainy, and the 50s and 60s in the summer, when it's dry, the temperature stays quite constant throughout the year. The beaches here never go out of style and demand.